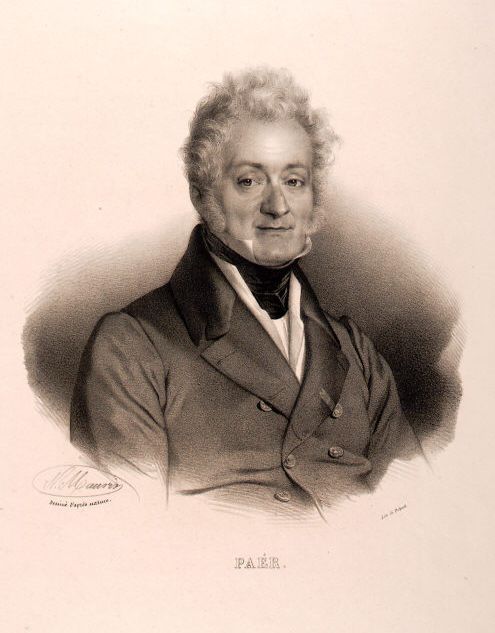 Paer around 1830
The critical edition of Agnese
After the first performance of 1809 in Parma,
Agnese
enjoyed a considerable success and wide international circulation until the 40's of the 19th century. However, despite such success, so far no edition of the full score was ever published.
The critical edition elaborated by
Giuliano Castellani
on Paer's autograph score, on the original librettos and on other handwritten sources reviewed and corrected by the composer, finally makes available to theaters and performers a reliable
orchestral score
– accompanied by the
vocal score
and the
orchestral parts
– and a philologically reliable one.
This edition proposes the original version of
Agnese
(Parma, 1809). In the appendix, the new beautiful alternative arias and duets are included, those composed by Paer in Paris in 1819 for Joséphine Mainvielle Fodor, Marco Bordogni, Felice Pellegrini and, in 1824, for Giuditta Pasta.
Agnese
Dramma semiserio per musica in two acts by LUIGI BUONAVOGLIA
Music by FERDINANDO PAER
First performance: Parma, Teatro Scotti, on october 3rd, 1809
Critical edition by GIULIANO CASTELLANI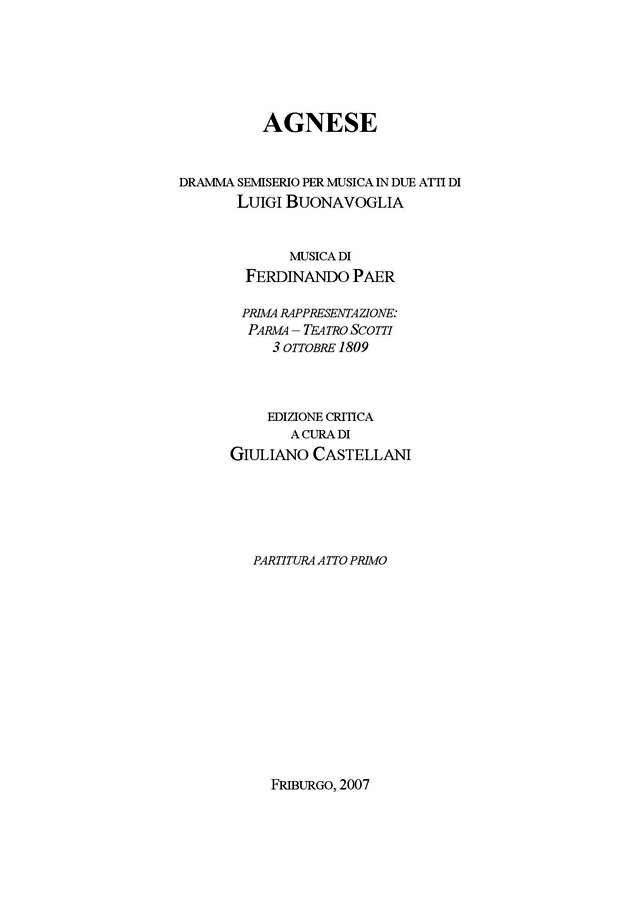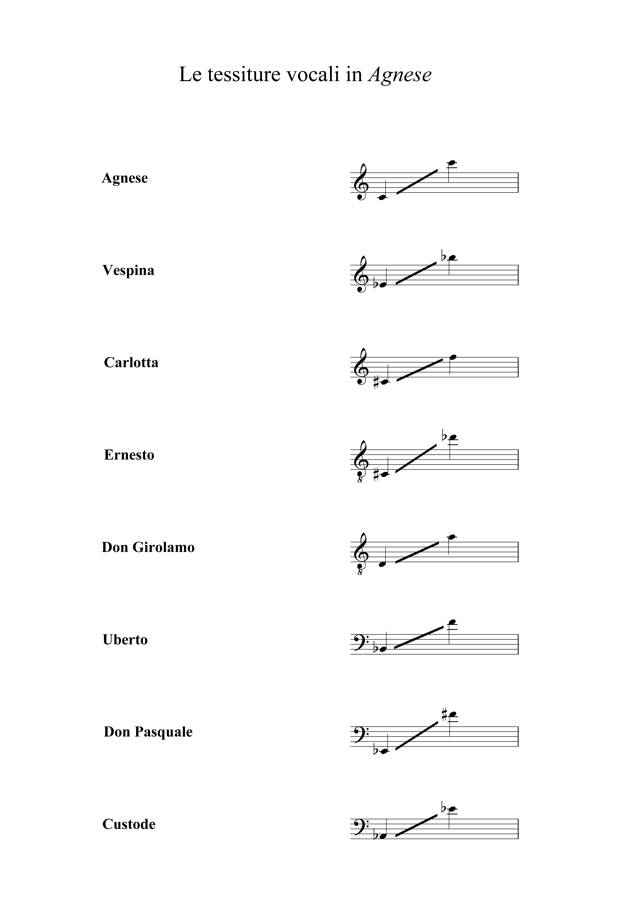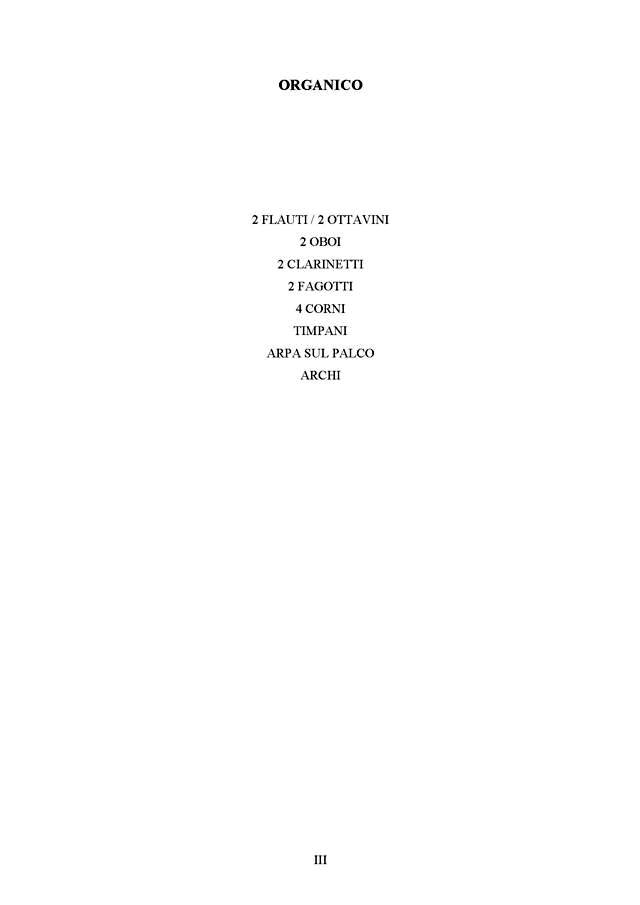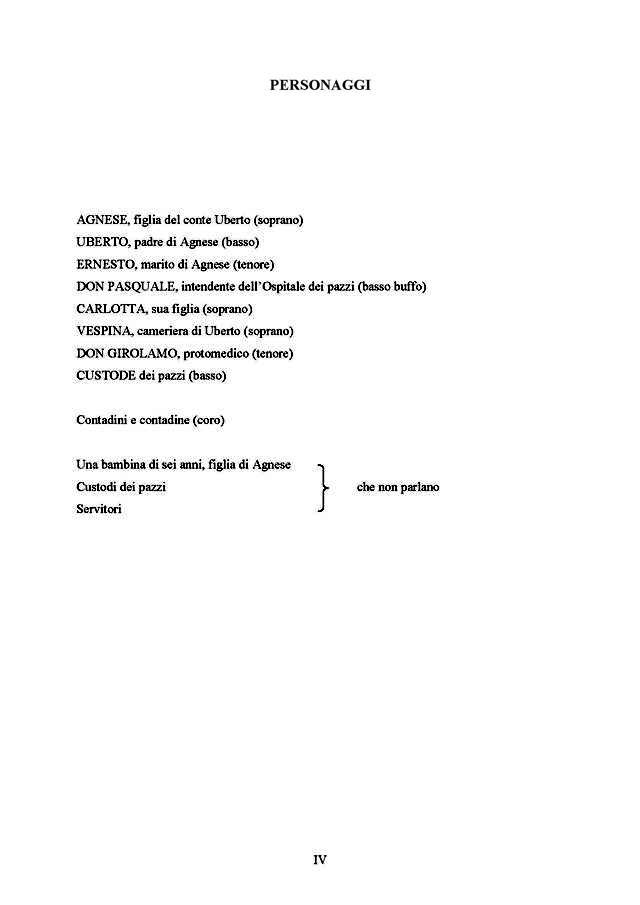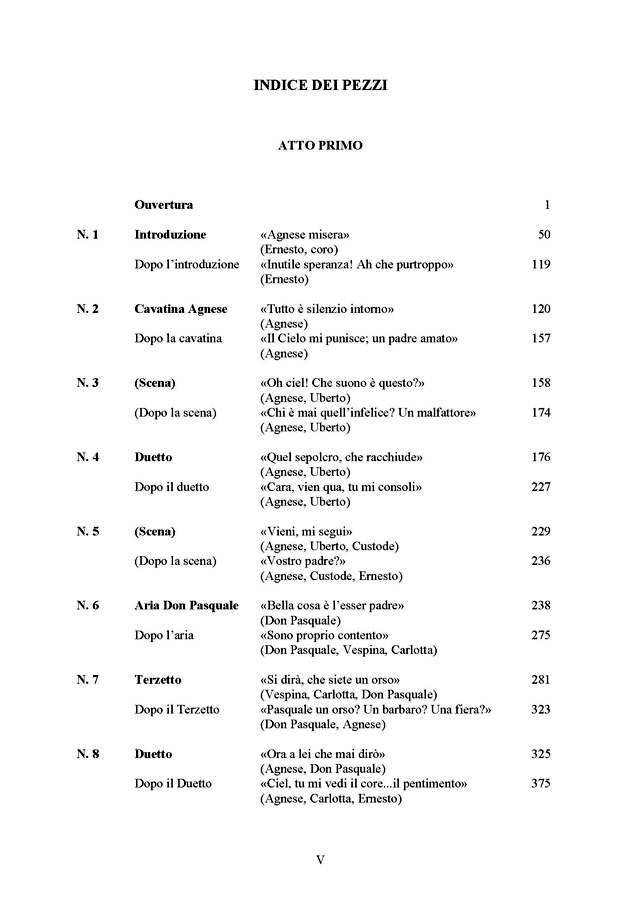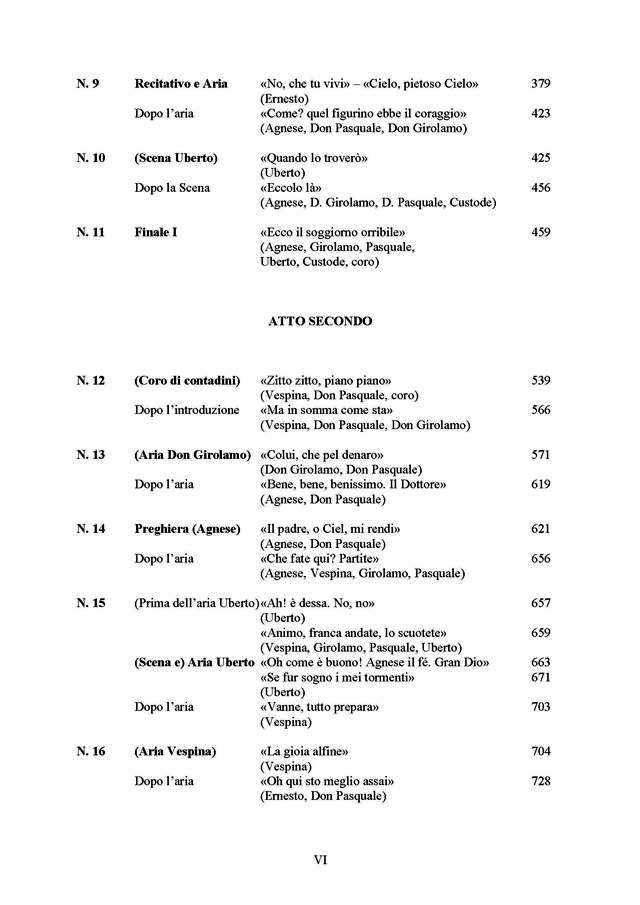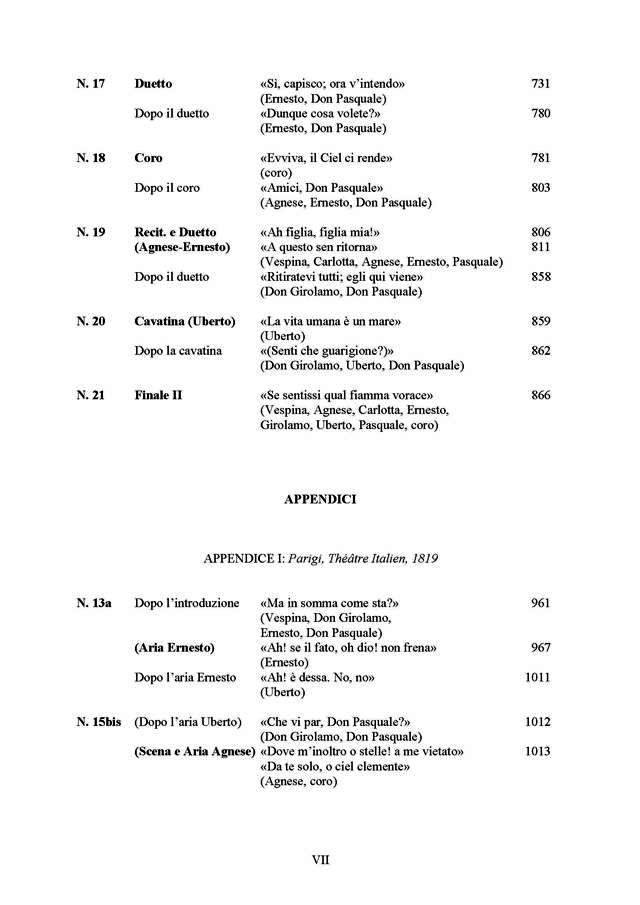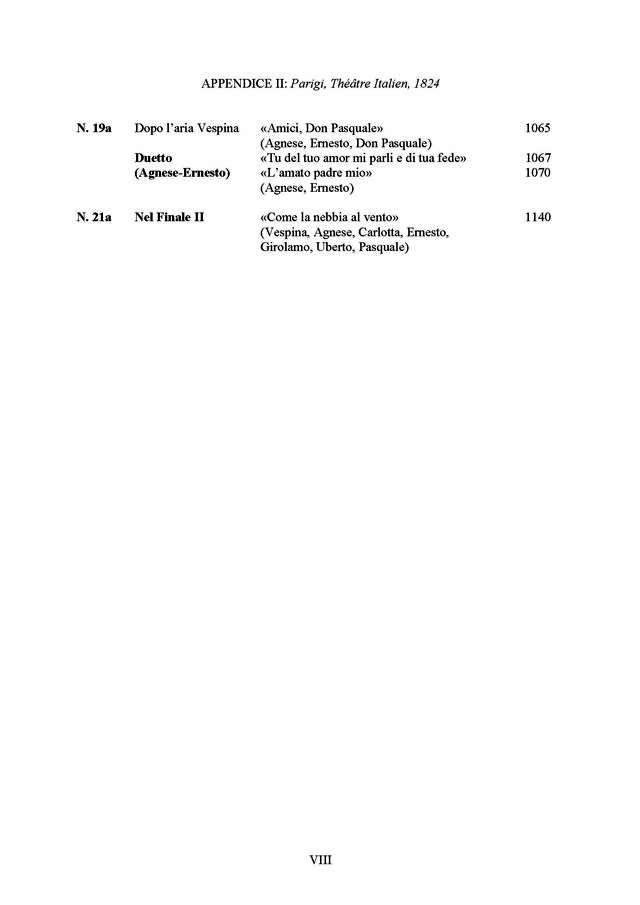 All rights reserved -
Copyright © 2007 by GIULIANO CASTELLANI, CH - 1700 FRIBURGO
PARTITURA, SPARTITO, PARTI STRUMENTALI E VOCALI PRESSO
AUFFÜHRUNGSMATERIAL LEIHWEISE ERHÄLTLICH BEI
MATERIEL D'ORCHESTRE DISPONIBLE EN LOCATION CHEZ
THE ORCHESTRAL MATERIAL IS AVAILABLE BY
GIULIANO CASTELLANI, CH - 1700 FRIBURGO
giuliano.castellani@gmail.com