Preparing and playing the audio excerpt -
- then, click here to stop it -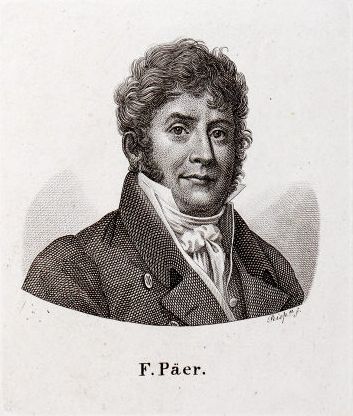 Paer around 1810
Rent the full score and the orchestral material
Rent
Agnese
's orchestral score and orchestral material. The edition, in two volumes (Atto Primo and Atto Secondo), contains the original version of the opera performed in Parma in 1809. In the appendix, you will also find the new arias and duets that Paer integrated into the score for the performances at the Théâtre Italien in Paris in 1819 and in 1824 with Joséphine Mainvelle Fodor, Felice Pellegrini and Giuditta Pasta.
The full score has been elaborated with the music notation software
Sibelius
and has a clear and readable layout designed to facilitate the reading and the work of the conductors.
The instrumental parts, extracted from the score with the same software, are distinguished by the choice of a font and a size clearly legible, by the care in positioning the "voltapagina" (turning page signs) and by the scrupulous indication of the guides that help the musicians to enter correctly in the performance.
Ferdinando Paer: Agnese
Dramma semiserio per musica in two acts, critical edition by Giuliano Castellani, Fribourg copyright © 2007.
To rent the full score and the orchestral material please contact: giuliano.castellani@gmail.com
Orchestral score sample
Orchestral material sample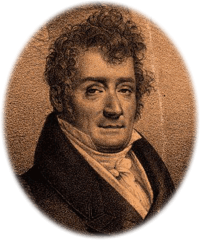 Ferdinando Paer
Parma, 1 July 1771 Paris, 3 May 1839
layout & code: pikappa